Hot drink and coffee offers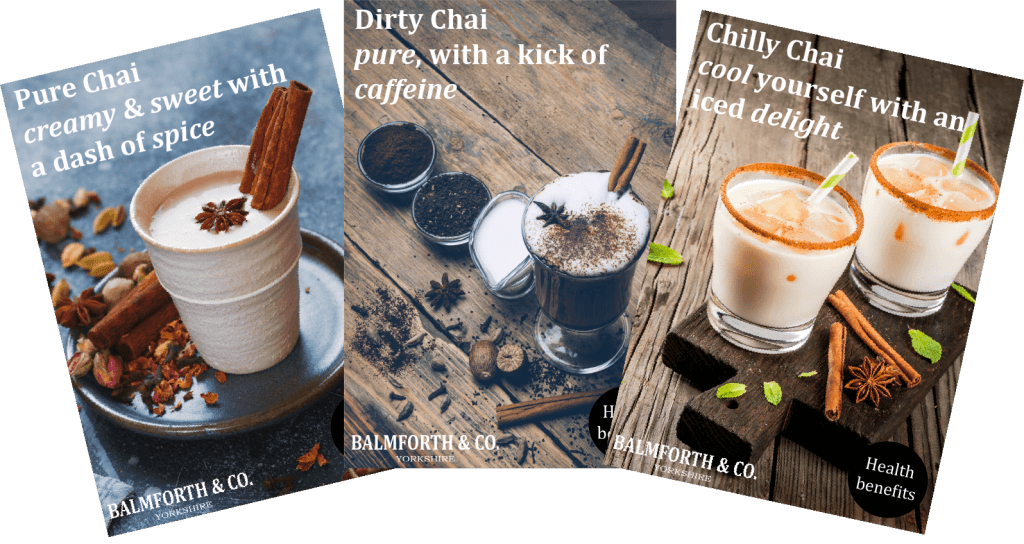 Chai Tea Range
Receive our new Chai Tea Spiced powder, promotional posters and recipes in a package all for £12.50 to include 1kg bag, £23.00 for 2 bags or £33 for 3 bags.
Order this package now and receive a free digital promotional pack!
Syrup Bundle
Get our seasonal recipes delivered to your door quarterly while making great savings! Included in this bundle:
Syrups and other relevant ingredients(excluding coffee)
Posters
Syrup rack
Syrup pumps
Recipe calendar
Customers have seen an impressive uptake on featured drink recipes when using our promotional posters.
Get in touch today to see how much you can get this amazing deal for!