Coffee point-of-sale
Menu boards
We have a range of menu boards to choose from, with the ability to tailor them to your brand, drinks and prices.
Available in various sizes and styles.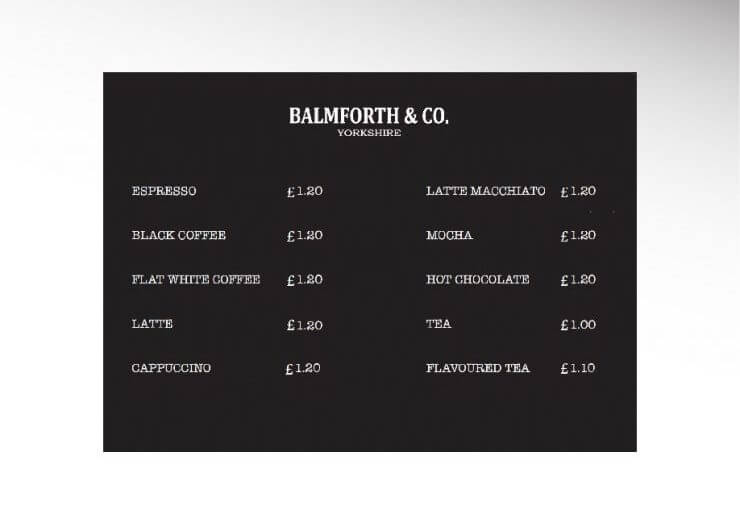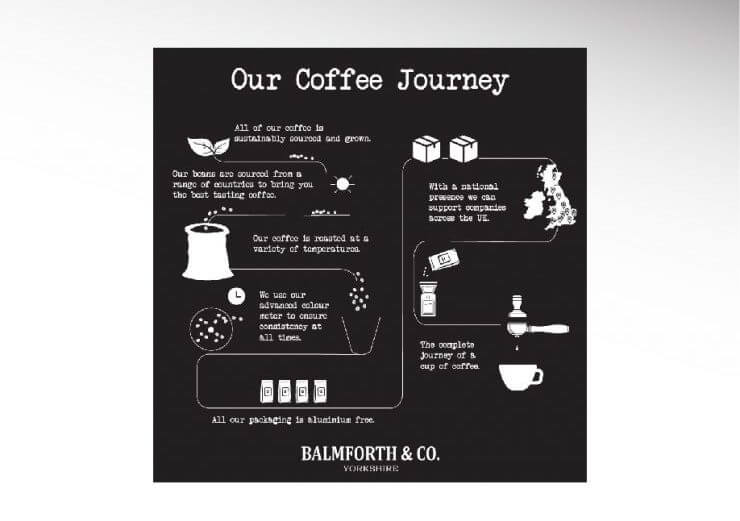 Coffee journey board
Our coffee journey board is a great way to show your customers the process of bringing the coffee bean from the field to the cup!
Swing signs
Get extra exposure with an outdoor swing sign to promote your special offers and coffee drinks with our promotional posters!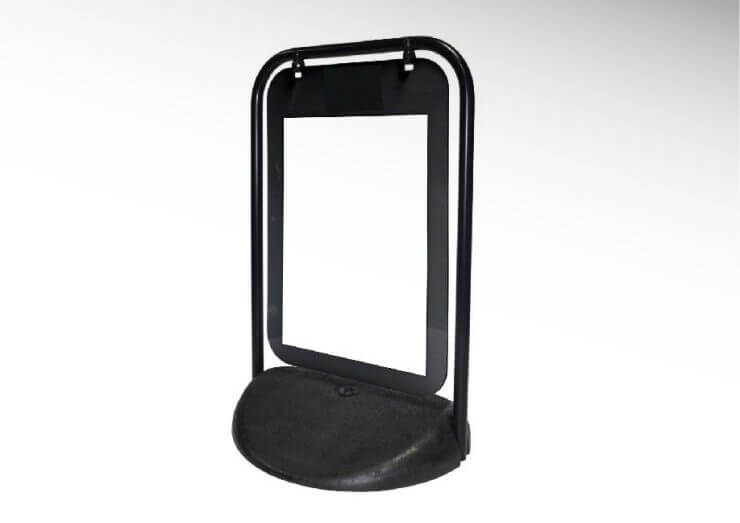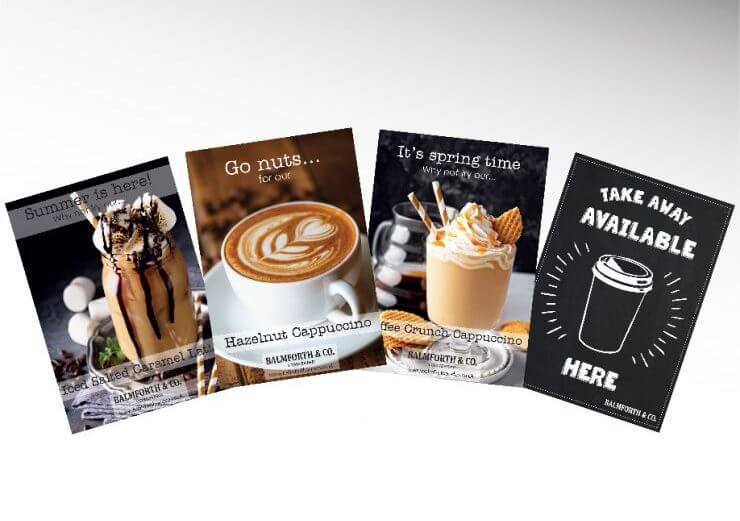 Posters
A wide range of A2 posters are available including; monthly coffee recipe posters, takeaway promotion and more.
For use in a swing sign or indoor.
Calendar
We release a new recipe calendar each year, with a different recipe each month for you to follow. Take a look at our bundle deal here!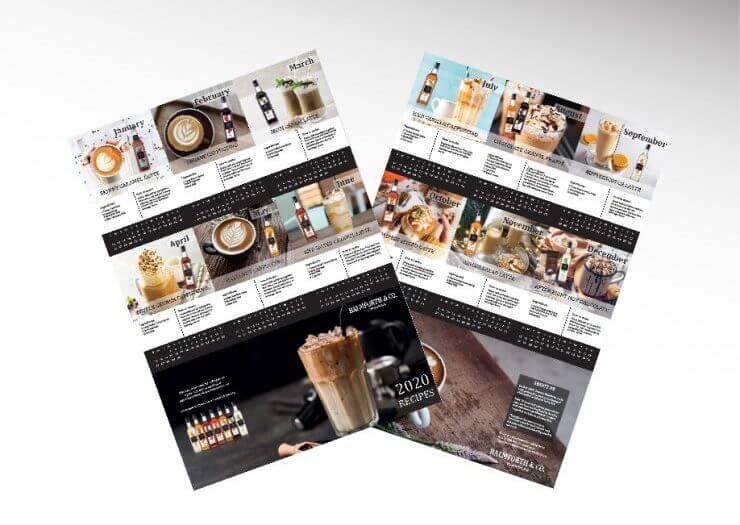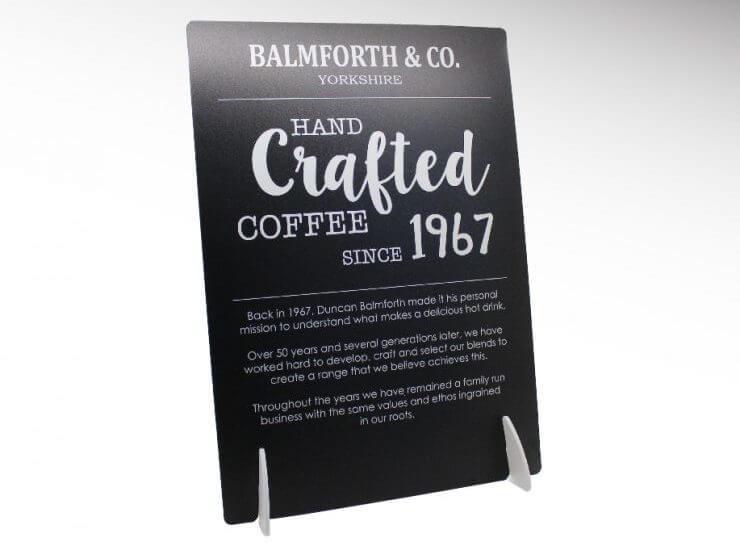 Counter display 1
Give your customers the story of your coffee supplier. Consumers love to find out more about the coffee they are drinking.
Counter display 2
Let your customers know who's coffee you are serving! An independent coffee supplier with a story will go down a storm!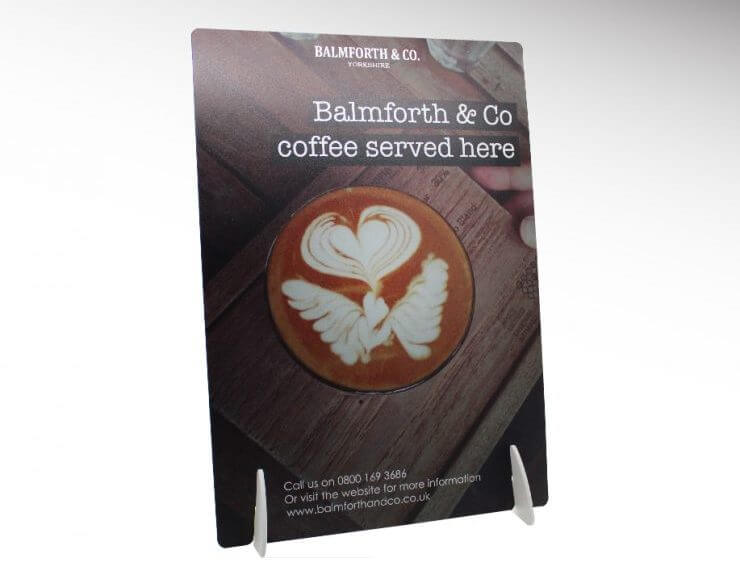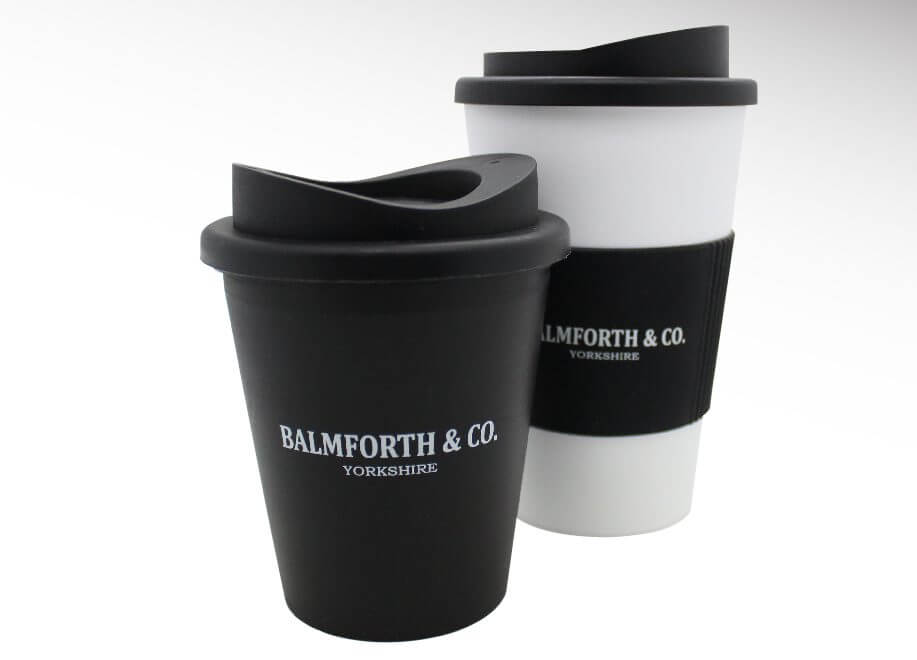 Keep cups
Fight the war on plastic with our top-quality keep cups. Both are 12oz; the white one is thermal with a cup grip, the black is a single-walled cup.
The keep cups can be tailored with your own logo.
Table talker
Get your customers talking with our table talker. Advertising the coffee you are serving, with the reverse showing the different drink types and how they are made.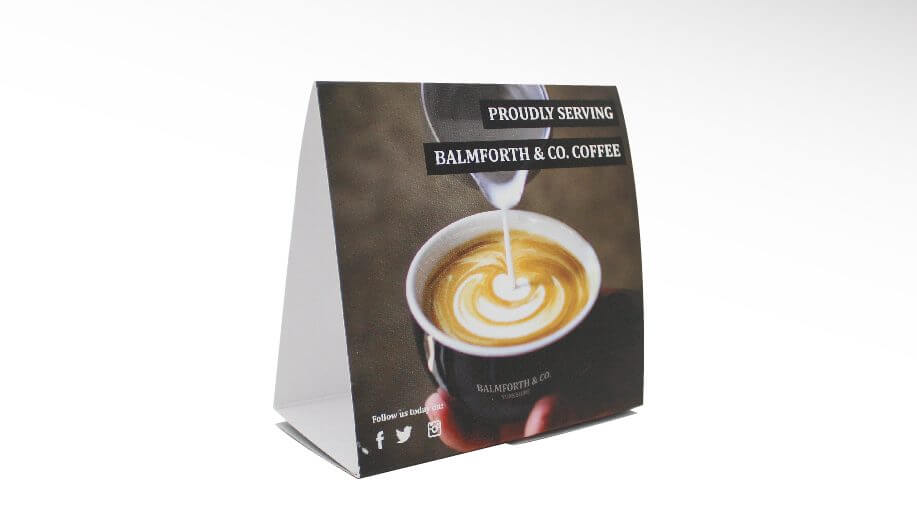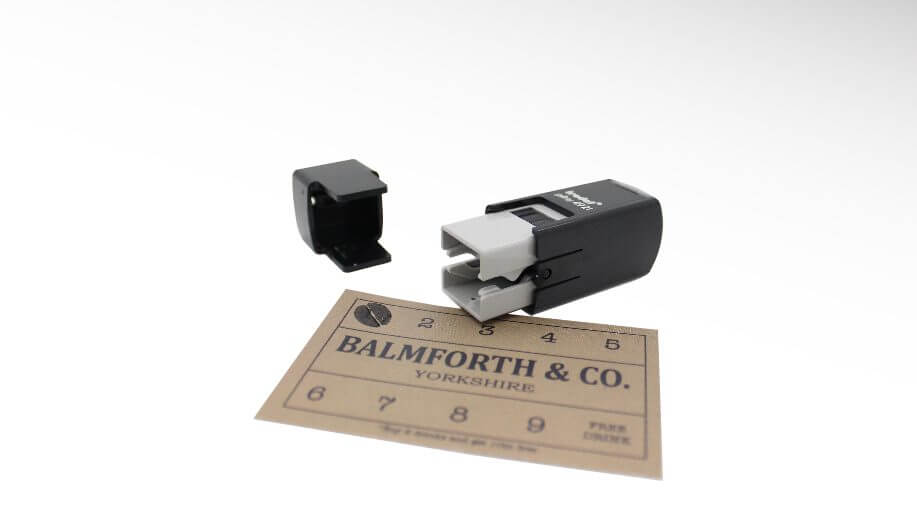 Loyalty cards and stamp
Get your customers coming back with a great loyalty scheme. Buy 9 drinks and get your 10th free!
Your first order comes with a self-inked stamp.
Aprons
Go for a uniformed look with some smart aprons complete with logo.
Great for baristas and coffee shop staff!