With costs high, time short and expectations growing, what is it that converts potential guests into loyal, brand ambassadors?
Experience
The customer experience is everything a potential guest is looking for when comparing you to your competitors. So, ensuring you give your guests the best experience possible is of absolute importance when it comes to creating brand ambassadors.
This applies to any type of hotel, whether that be a value or a luxury establishment. The solid foundation for a great experience is your workforce. Hiring the perfect personalities to suit the environment you are striving for is key, training them in processes and procedures to ensure the smooth running of operations can be carried out once you have recruited to suit your vision.
The entire experience starts even before the guest checks in. The booking experience needs to be made as simple as possible, don't forget these customers are spending their valued money, the aim is to make this as stress-free as possible.
Communal areas
These are considered of high importance in the decision as to whether guests return to a hotel or not.
The reception or lobby
This is the first area your guests will interact with staff and other guests, so make this count. Professional yet relaxed set within the perfectly finished surroundings, ensuring cleanliness is always a top priority.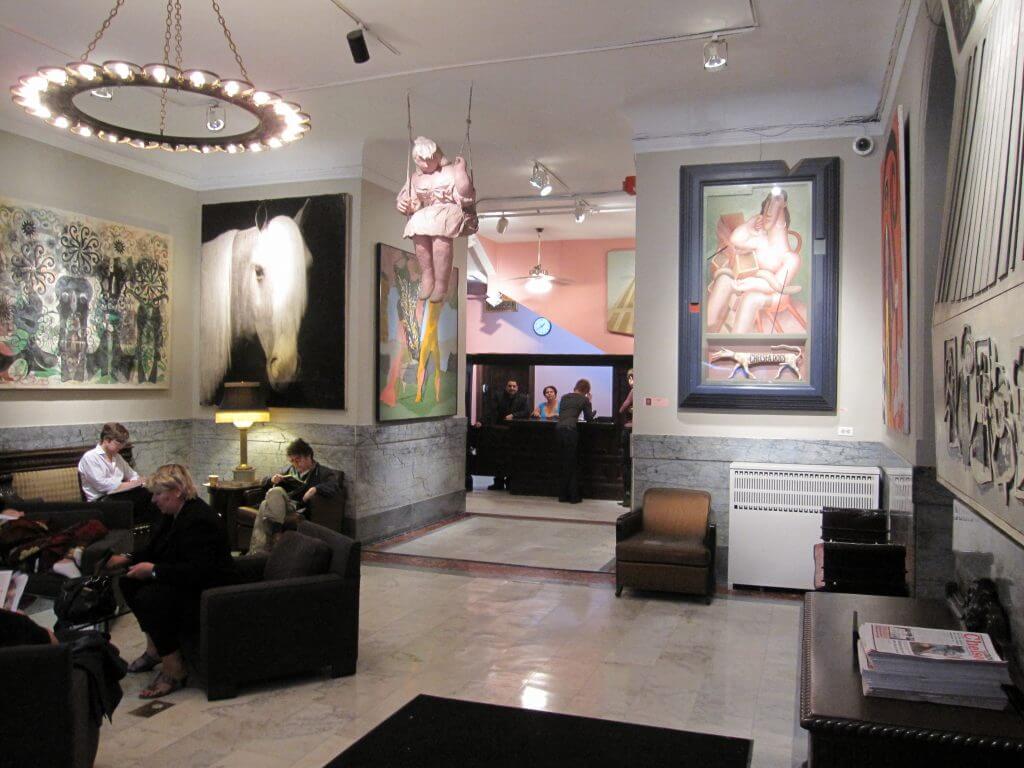 The checking in process can be seen as a slight annoyance, especially if your guests have travelled a distance to reach you. Try making this as pleasant as possible, even offering refreshments while they take a seat, allowing the reception staff to take care of the formalities for them. Of course, if you have a busy hotel where a queue can build up, there is no reason a speedy coffee machine and water jugs couldn't be placed behind reception, allowing you to serve up a cup of coffee or water while forms are filled out.
The lobby area should be a place that guests feel free to come and relax, get out of their room and interact with others. Encourage this with comfy seating, wi-fi connection, power points and the ability to order refreshments.
Restaurant/Bar
Here, you have the opportunity to impress your guests with service, quality and story.
Prompt service with a smile sets the tone, making sure all requirements are taken care of, paying special attention to any allergies or dislikes.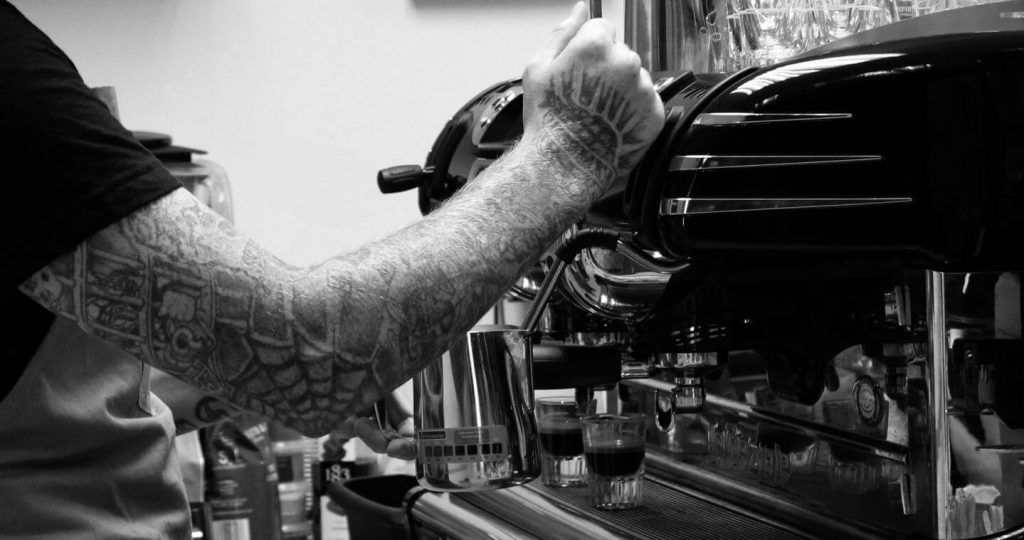 A top-quality coffee service will go a long way, providing some drama and authenticity with a traditional coffee machine along with a story about the coffee you use. Consumers are now expecting to see sustainable coffee beans going into their caffeine fix, so being able to show you are sourcing responsibly will certainly stand you in good stead, especially with the younger generations that are, inevitably, the future of your hotel.
Breakfast
Get your guests on side with the perfect breakfast service. Great quality coffee can still be served promptly, using a quick bean-to-cup coffee machine or bulk brew system, you can have as much coffee as you need, ready to pour and serve.
Use your breakfast service as another opportunity to show your guests you are sourcing sustainably and, perhaps, supporting local farms and shops. Again, taking notes of any requests or dislikes to add to the customer's account.
In-room
This is where you can really personalise a guests stay with you. Finding out ahead of time what the purpose of their trip is, perhaps it is a family with young children, if so, add a few toys or teddy bears to the room, maybe it is a group of friends on a fun holiday, in which case you could give them recommendations of clubs and bars along with a bottle of bubbles to kick start their stay.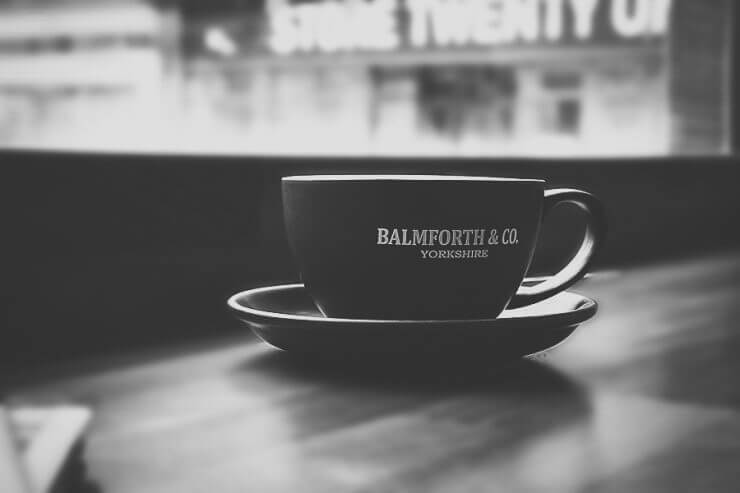 Use proper crockery and glassware for the in-room refreshments, think about branding this up for a professional touch. You are more likely to be tagged into any social media posts if you have branded items throughout the hotel.
Guests want to see full-size toiletries in the bathroom, not the cheap small body wash and 2-in-1 shampoo and conditioner. Provide something they will enjoy washing with and leave them feeling good.
59% of guests expect to see a coffee maker in their room, of course, a premium coffee machine may not always be possible, but make sure you provide a good beverage choice and options to customise their drinks.
Reviews and recommendations
Don't underestimate the power of reviews! Up to 95% of people looking to book a hotel read the reviews beforehand. Naturally, there will always be some bad reviews, people are more likely to review if they have had a poor experience. You will need to decide on how best to respond to any bad reviews and deal with them in a way that anyone reading them won't be put off.
Actively encourage your guests to review and recommend you. A 'recommend a friend' scheme is always popular and a great way to get the word out, while building customer loyalty.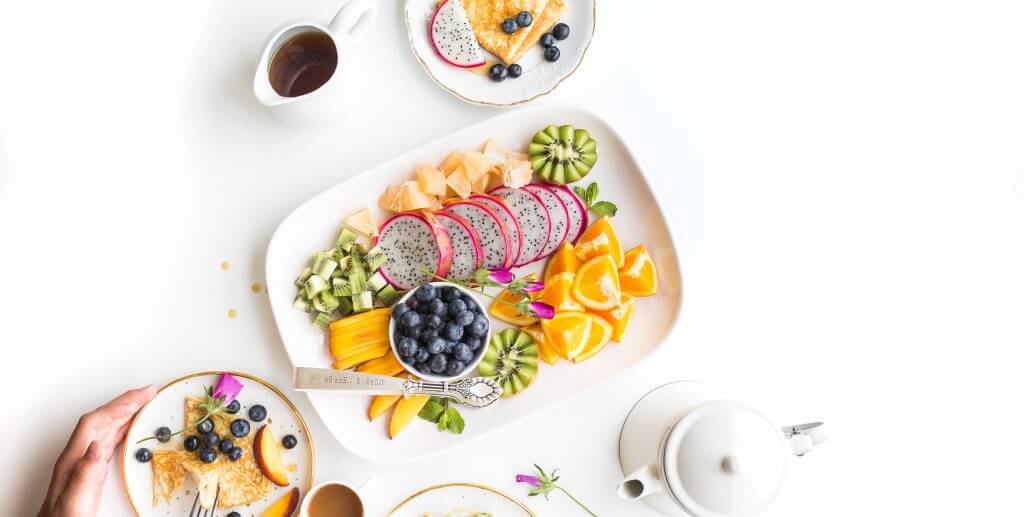 Get on to social media, build brand awareness, show prospective guests all the little touches and beautiful décor. Create moments that guests will want to share and tag you into. Whether this is a delicious looking plate of food, a beautiful piece of latte art or the welcome gift you may have provided.
Sustainability
As previously touched on, sustainability and responsibility are fast becoming the core to a consumers buying decision. Millennials and Generation Z leading the way with the trend, these are the consumers you need to be targeting.
Partnering with sustainable suppliers will take the pressure off for the most part, let them take care of creating a sustainable offering for your hotel. Promote your sustainability throughout the hotel and encourage your guests to make sustainable choices. Give them a story at every moment possible to interest them and keep them engaged.
Let's talk coffee…
With the demand for good quality coffee growing, consumers have expectations as to freshness, taste, origins, traceability and, again, sustainability. Younger generations, for the main part, want to feel connected to the coffee they drink, craving a story to go along with their cuppa.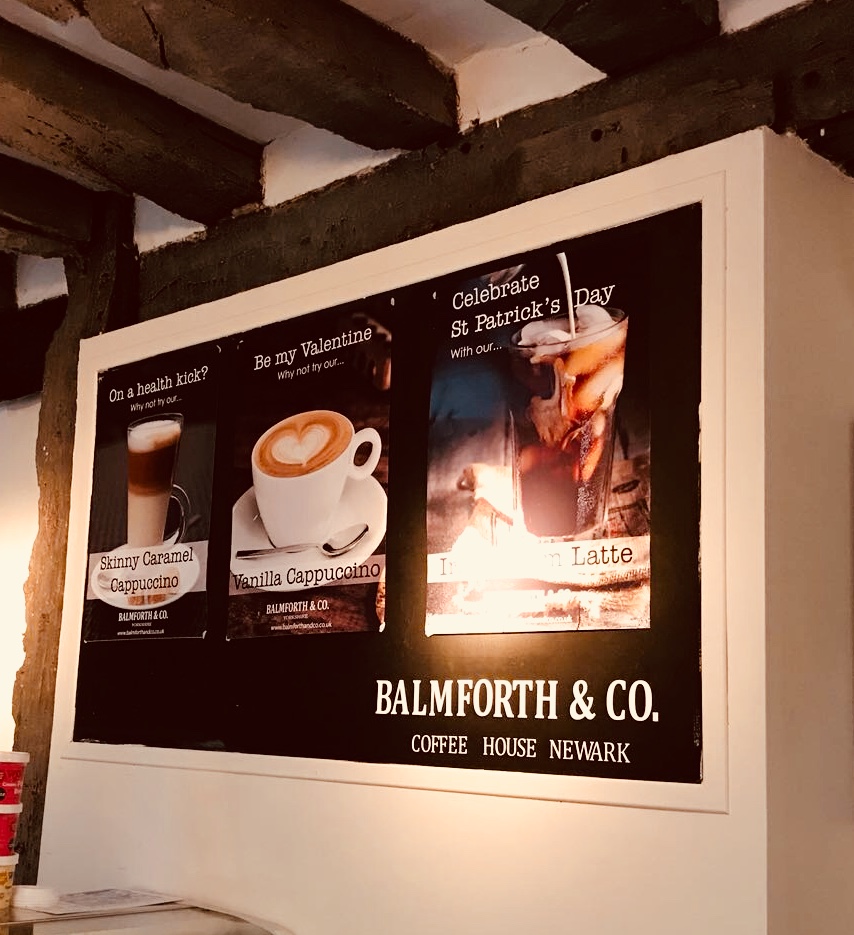 This really doesn't need to be difficult, partnering with the right supplier means you will receive all the support you need with this. From story boards, table talkers and blend cards to excellent training for your staff and recipe ideas.
Alternatively, call the team on 0800 169 3686!